Rusty Reid presents "Rio Frio" which is the 8th track off his "Bayou Line' Album.
As per the artist Rusty Reid, "Rio Frio" was originally conceived as a component of a "rock opera" during its inception. Regrettably, the larger project it was meant for eventually floundered, as all the other compositions failed to meet Rusty's artistic expectations, leaving "Rio Frio" as the sole survivor.
Regardless, this song has a fantastic arrangement that perfectly complements the song's originality and the interestingness of its content. It builds to a gripping pace that draws the viewer in by combining gorgeous musical progressions with seamless shifts and harmonies in the vocal melodies. This combination culminates in a mesmerizing beat.
The narrative that underpins "Rio Frio" delves into the annals of Texan history, specifically focusing on the period following Texas' triumph in gaining independence from Mexico but preceding its annexation into the United States. For approximately a decade, Texas stood as a sovereign entity, known as the Republic of Texas.
This song weaves a tale of a lone cowboy, isolated on the banks of the Frio River, or "Rio Frio" in Spanish. This river happened to flow through what was then referred to as the "Nueces Strip," a disputed region situated between the Nueces River and the Rio Grande River further south. Both Texas and Mexico laid claim to this territory, yet neither nation dared to enforce their authority over it. Consequently, it became a refuge for outlaws hailing from both sides of the border.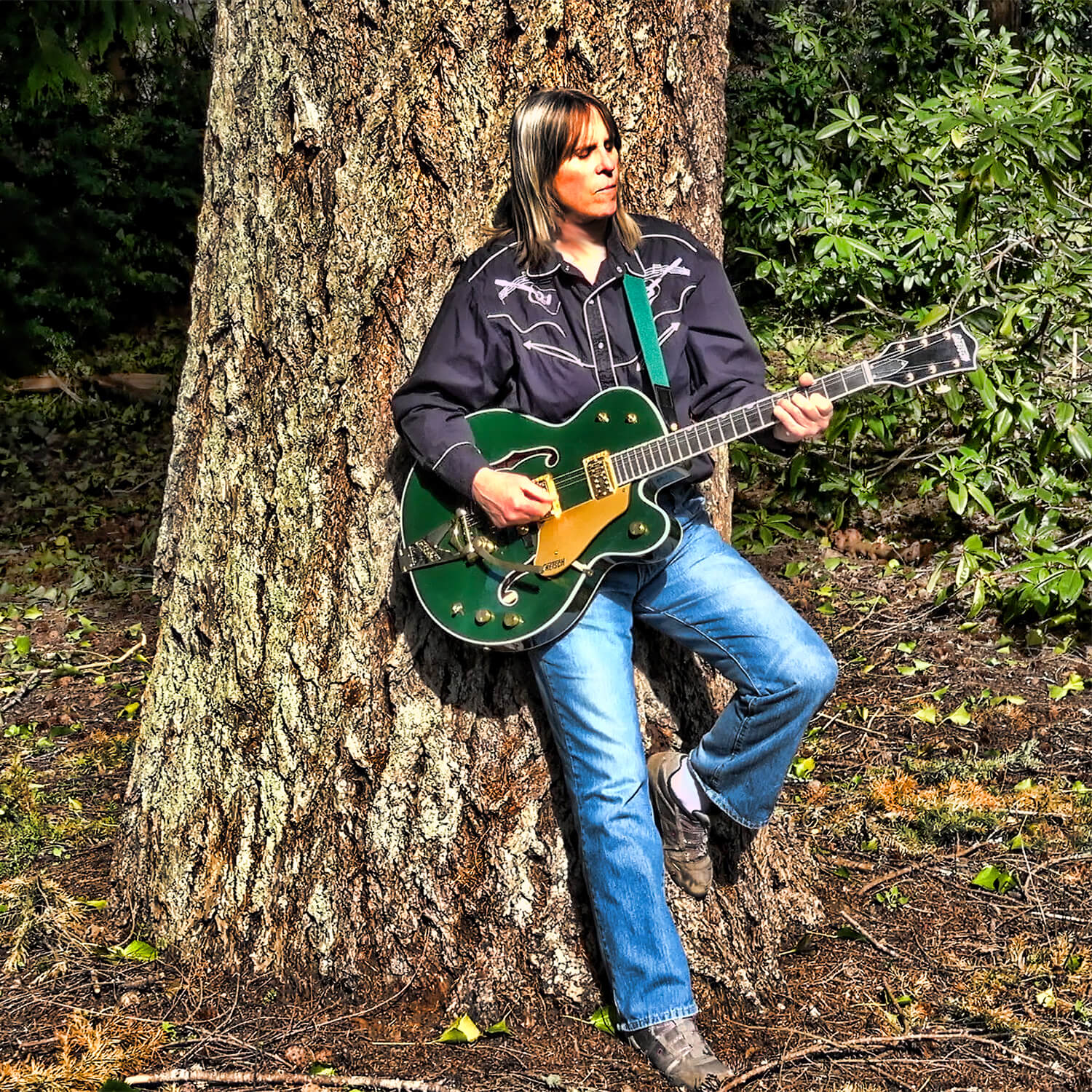 The lyrics of the song suggest that this cowboy, too, is one of these renegades. He finds himself in dire straits, possibly wounded and on the brink of death, all the while yearning for his distant sweetheart. In his mind, he envisions his thinking of him just as he contemplates his. As the song lyrics express, "Everything's quiet in Texas tonight, Rio Frio, and I. It's lonely and dark, I miss my sweetheart."
"Rio Frio" distinguishes itself markedly from the plethora of tracks circulating in the musical domain. Rusty Red himself had reservations about the song's ability to carve a niche in the current musical landscape, characterized by fragmentation, conformity, and an obsession with narrowly curated playlists. However, "Rio Frio" has defied expectations and has enjoyed considerable success on streaming platforms due to its lyrical finesse and exceptional composition
Rusty played the electric guitar, Steve Beasley played the acoustic guitars, electric guitar, accordion, bass, backing vocals and Darin Watkins played the drums.
Listen On Spotify below.