The creative electro pop musical Duo Kadeus which consist of Elio Brandolni and Emma Soupart has released a new mesmerizing electro pop song called "Dimitria" which features the young promising Rapper from Fribourg, Pablo and they also had a voice of Richard Darbois added in the seconds opening of the track.
Kadues sparks a musical revolution giving rise to a special combination of desert sound and electro elegance as they crest a great sound in 'Dimitria'.
In "Dimitria" Kadeus tells the story of a brother who goes on a search for his sister after she goes missing. The song emphasizes the challenging nature of his journey, mentioning what he faced in the course of his hunt for his sister, touching on the challenges, feelings, and unexpected turns, which makes his journey everything from simple. The song also talks about the breadth of his resolve and the numerous facets of his journey, illuminating the challenges he must overcome along the way.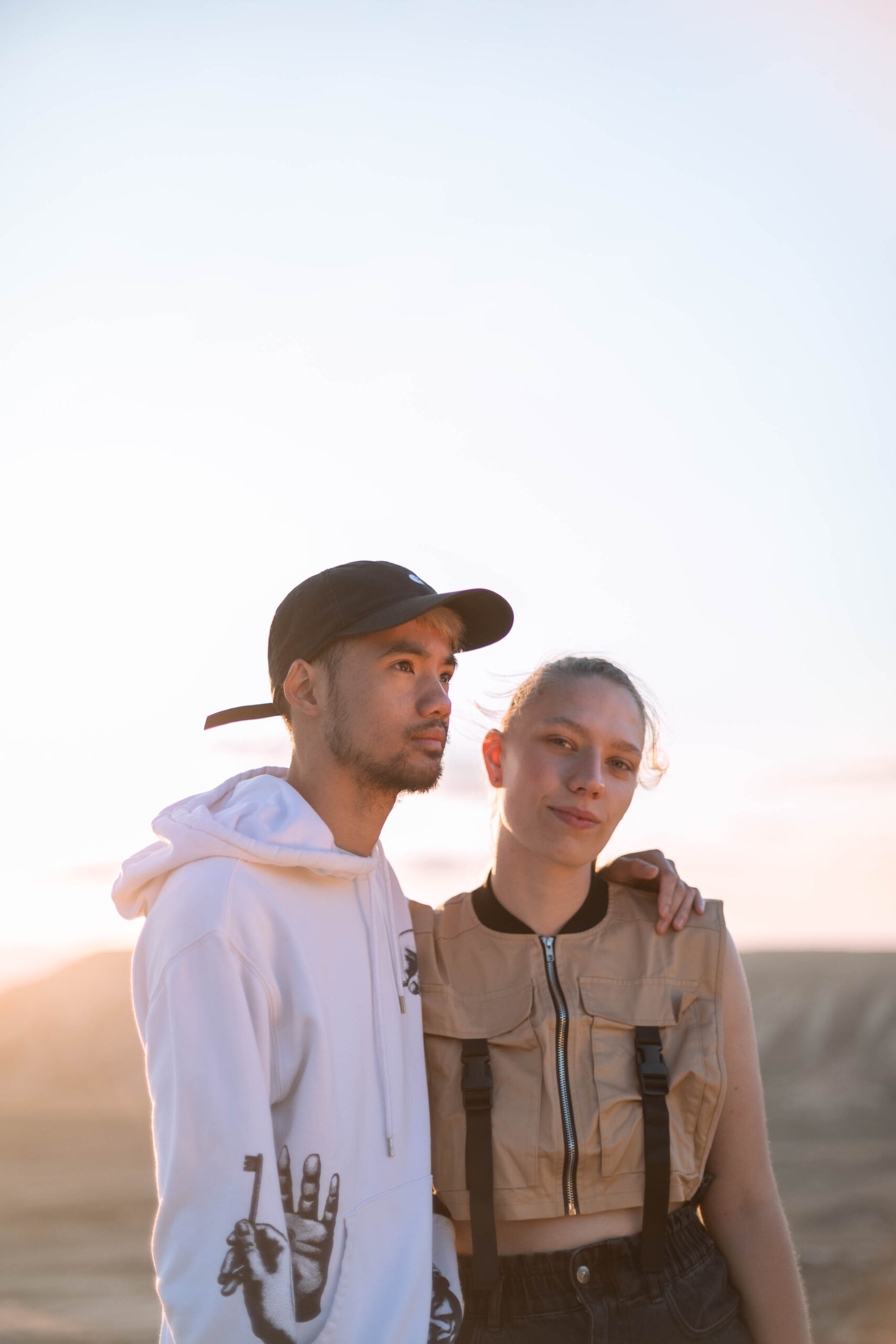 When you put all these elements together, along with sounds that make you think of a desert, it creates an experience that really pulls the listener in. The song manages to make you feel the emotions and inner struggles of the main character, all while surrounding you with a captivating and entrancing musical atmosphere. It's like you're right there in the story, feeling everything along with the character.
The arrangement and usage of each musical instrument  is quite pleasant and it will surely inspire you to get up off the floor and start dancing.
Kadeus did well by coming up with such amazing masterpiece. The song has a very catchy intro, the strings and percussions were used appropriately making the song fun to listen to.
When Pablo came in, he brought with him a silky singing voice in addition to his lyrical skills, both of which helped to elevate the music to the next level.
Listen on Spotify below.
Connect with Kadeus